Welcome 
I made this section for non-french speaking person to be able to deal with all the informations on my website. I hope this will definitely help you!
I'm a professional makeup artist based in Toulouse and the whole Occitanie region, I move to your place in order to make you makeup for an occasion, a photo shoot or in order to perform your bridal makeup! Whether you like natural makeup or more sophisticated makeup with contouring and highlighting techniques, you will inevitably find your happiness! You may consult my work in the galleries that are proposed to you and you can contact me if necessary!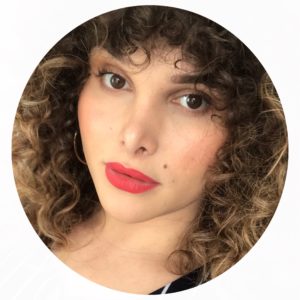 I'm Wesley, I'm a professional makeup artist in Toulouse and the whole region of Occitania. After obtaining a general BAC and a specialization in English, I studied at the Michel Dumas by RV makeup school in Toulouse, where I graduated 1st Excellence Price diploma (2014-2015). I then started freelancing in order to exercise my passion.
  I do make up application for all kinds of events ranging from personal photo shoot to portfolio creation as well as photos for catalogues, advertising and editactions. You can cal me for bridal makeup, bachelorette party, makeup classes, an night-out makeup, for a baptism,in short… anything that can include makeup! I also make more artistic makeup as well as corrections for men who want to improve their image without feeling makeup. I also have notions in hairdressing (simple and attached styling but I don't do bridal updos).
 I constantly renew myself in order to offer you a quality service. I had the chance to do an internship at the Théâtre du Capitole in Toulouse which allowed me to open up in theatral field that I like very much. As well as opportunities for makeup on TV, as for filming, advertisements, tutorials etc… I also discovered the importance of human contact and benevolence towards people because I was able and honored to do make up on women who fought cancer to rebuild themselves through a photo shoot. I attach great importance to conviviality. My philosophy is to always renew myself and to accept the questioning of my skills in order to always stay at the forefront of new techniques and trends. Makeup is for me an art but also a way to reveal and give you confidence in your beauty you will understand that I evolve in several makeup fields and each field is important in order to never get tired! Feel free to contact me for any requests requiring a makeup application…